chevron_left
Case Study:
NASA ScienceCasts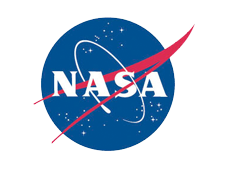 Popular with mainstream media
Used in formal and informal education settings
For outstanding achievement in the creation of innovative science animations and storytelling of the wonders of our Earth, Sun, solar system, universe, and NASA's missions." —
Problem:
NASA's Science Mission Directorate was looking for innovative and creative ways to better communicate to the public about the work being done by the NASA Science missions.
Solution:
V! Studios recommended that a video series be developed to share interesting, unusual and fun science stories from NASA. After a brief, but very successful pilot phase, V! Studios was engaged to produce the weekly video series, called ScienceCasts. V! Studios produced each episode while working with subject matter experts to ensure scientific accuracy and appropriate NASA messaging. Once published, V! Studios managed distribution of the ScienceCasts via social media and NASA-related domains.
Result:
Launched in February of 2011, ScienceCasts has become one of the most popular and well received video products distributed by NASA, frequently picked up by mainstream media and educators.