A Left and Right Brain Company
V! Studios is a balanced, hybrid company that successfully combines left brain and right brain skills to weave technology, information, and the arts into innovative and effective products and services. We are skilled not only in the independent functions of the analytical left hemisphere and the creative right hemisphere, but also in bringing these capabilities together for our amazing clients.
Quality Applications and Products
Designers, developers, and leaders in agile cloud application development, video streaming, and multimedia production since 1987.
We can help your federal program succeed


NAICS Codes
512110, 512191, 518210, 519130, 541430, 541511, 541512, 541513, 541519
GSA MAS IT-70
Contract Number: GS35F346GA
Certifications by: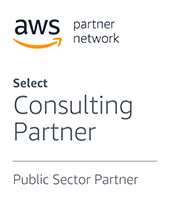 AWS Partner
Network & Business
Scrum Masters
ITIL
Microsoft Azure
Past Performance:






NASA
COMIT, EAST, HITSS, ITAMS, PACE, and WESTPrime
NCR ITSS
NOAALink
DHS
USAID
CSB
Results That Speak for Themselves










5

NASA Honors
For Excellence in Project Achievements
1

Excellence Award
SBA Administrative Award of Excellence
3

Winner
The Davey Awards
2

Platinum Winner
The Pixie Awards
2

Silver Winner
International Creative Summit Awards
1

Bronze Winner
International Creative Summit Awards
8

Silver Winner
The Telly Awards
17

Bronze Winner
The Telly Awards
4

Excellence
The Communicator Awards
7

Distinction
The Communicator Awards
13

Gold Winner
The Communicator Awards
17

Silver Winner
The Communicator Awards
1

Winner
The W3 Awards
2

Winner
The Webby Awards
5

Gold Winner
Tiva-DC Peer Awards
3

Silver Winner
Tiva-DC Peer Awards
2

Bronze Winner
Tiva-DC Peer Awards