chevron_left
Case Study:
Mikimoto America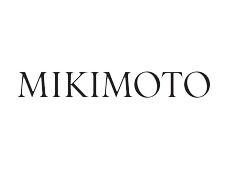 Fast turnaround
On budget
Flexible schedule around client's needs
Knowledgeable and experienced designers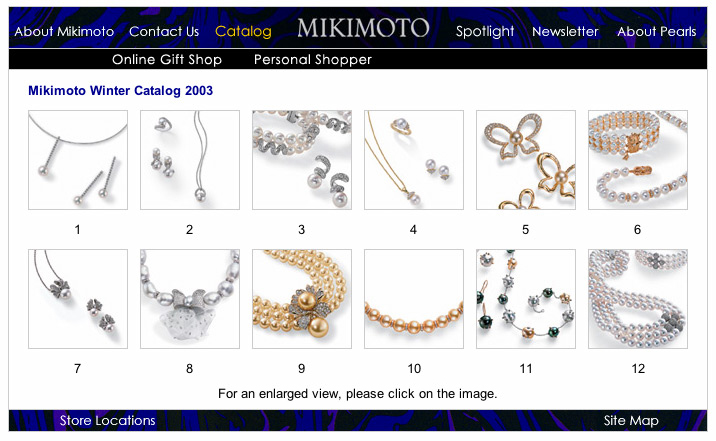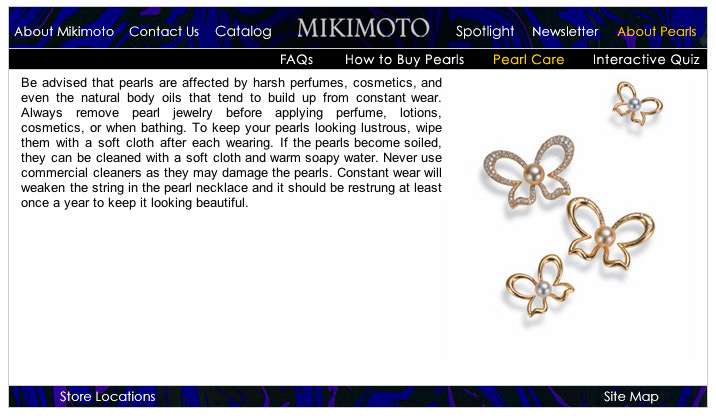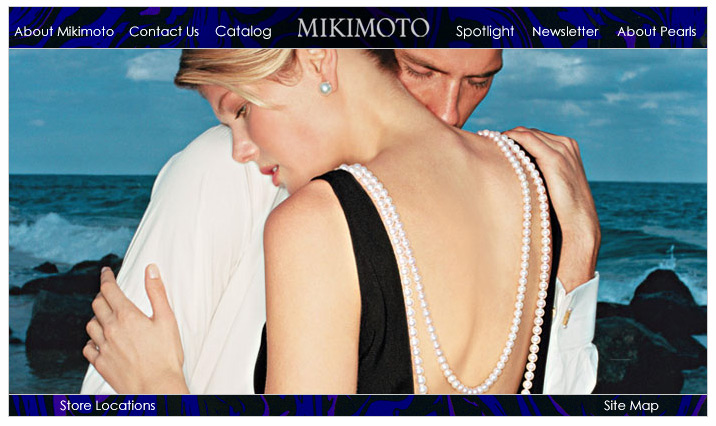 V! Studios provides well-designed solutions for our website. The interactive features offer entertainment while also providing education about Mikimoto products. They have also provided consulting on our reseller database which has improved its operation. I appreciate the professionalism of the staff at V! Studios.
Problem:
Mikimoto America, the North American branch of Mikimoto — who invented pearl cultivation in 1850 — wanted a consumer-oriented website to provide awareness of their products and to provide location information about their resellers.
Solution:
V! Studios designed an awareness website that presented Mikimoto products in an online catalog. V! Studios also created two interactive features: a Personal Shopper to make gift suggestions and a Pearl Quiz that allowed visitors to learn more about pearls.
Result:
Customers were better educated about buying pearls. They also used the website to locate resellers or buy products online directly from Mikimoto. Traffic to the website increased and the website was named "Site of the Day" by The New York Times during the holiday shopping season.
Discover More:
Case Studies From IT Services